Complete list of all Redbox games; nationwide rentals begin today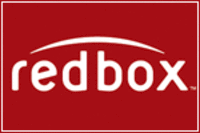 The time has arrived, video game rentals are now available at Redbox machines across the country. Beginning today, gamers will be able to rent a variety of PS3, Wii and Xbox 360 titles for $2 a day. After 30 days (and $60 in total rental fees), the game will be yours to keep.
Users can visit Redbox.com/games to browse a list of games available at their local kiosks as well as reserve a game for pickup right from the website. The initial inventory includes 38 different titles which run the gamut from family friendly shovelware to the latest hardcore games, such as Duke Nukem Forever, Infamous 2 and Red Faction: Armageddon. Multi-disc games will not be available at Redbox kiosks, so the PS3 version of L.A. Noire made the cut while the Xbox 360 version did not.
You can view the complete list of games available to rent from Redbox after the break.
90 Great Games: Party Pack (Wii)
Brink (PS3, Xbox 360)
Call of Duty: Black Ops (PS3, wii, Xbox 360)
Cars Toon: Mater's Tall Tales (Wii)
Country Dance (Wii)
De Blob 2 (Wii, Xbox 360)
Dirt 3 (PS3, Wii)
Disney Channel All Star Party (Wii)
Duke Nukem Forever (PS3, Xbox 360)
Homefront (PS3, Xbox 360)
Hunted: The Demon's Forge (PS3, Xbox 360)
Infamous 2 (PS3)
Just Dance 2 (Wii)
Killzone 3 (PS3)
L.A. Noire (PS3)
Lego Pirates of the Caribbean (PS3, Wii, Xbox 360)
Lego Star wars III: The Clone Wars (PS3, Wii, Xbox 360)
LittleBigPlanet 2 (PS3)
Major League Baseball 2K11 (Wii, Xbox 360)
Marvel vs Capcom 3: Fate of Two Worlds (PS3, Xbox 360)
Megamind (PS3, Wii, Xbox 360)
Michael Jackson: The Experience (Wii)
Minute to Win It (Wii)
MLB 11: The Show (PS3)
Mortal Kombat (PS3, Xbox 360)
MX vs ATV Alive (PS3, Xbox 360)
Nickelodeon Fit (Wii)
Pirate Blast (Wii)
Red Faction: Armageddon (PS3, Xbox 360)
Rio (Wii, Xbox 360)
SOCOM 4: U.S. Navy SEALs (PS3)
Tangled (Wii)
Transformers: Dark of the Moon (PS3, Wii, Xbox 360)
Tron: Evolution (Xbox 360)
Two Worlds II (PS3, Xbox 360)
Wipeout (Wii)
WWE All-Stars (PS3, Xbox 360)
You Don't Know Jack (Xbox 360)
It's Dangerous To Go Alone! Read This.
A Commenter Is You!