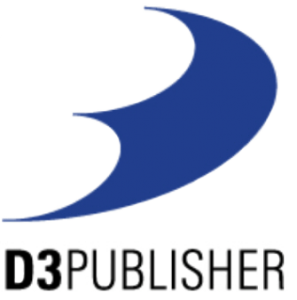 D3 Publisher – known for their hilarious tongue twisters (D3's Dream Trigger 3D for the 3DS, anyone?) – has a short but powerful E3 lineup.
Ben 10 Galactic Racing is a kart game in the Ben 10 universe, featuring tracks on five planets and "four-player multiplayer mayhem." Earth Defense Force: Insect Armaggedon brings giant insects and aliens to Earth once again, calling on the EDF to stop them. And White Knight Chronicles II is the long-awaited (at least, for Mike Gutierrez) sequel by Level-5 that is finally coming to America.
More information can be found at D3 Publisher's website. Check out full details of their lineup after the jump.
D3 Publisher's E3 Lineup
Ben 10 Galactic Racing (3DS, DS, Wii) – The first kart racing game set in the popular Ben 10 universe features Ben and his alien heroes competing in an over-the-top, Galactic Grand Prix through dynamic tracks on five different planets! Race for the best times in the high-speed grand prix modes or engage in four-player multiplayer mayhem!
Earth Defense Force: Insect Armageddon (PS3, Xbox 360) – Thousands of giant insects and aliens once again ravage the earth, and only the Earth Defense Force can stop them. Create a squad of up to three players in co-op play using any four upgradeable armor types and destroy these monsters at all costs, even if it means turning entire city blocks into rubble with a selection of over 300 weapons.
White Knight Chronicles II (PS3) – Developed by Level-5 and available exclusively on the PlayStation 3 computer entertainment system, the game masterfully blends the cinematic storytelling of a single player role-playing game (RPG) with an entertaining and interactive co-op multiplayer RPG experience.