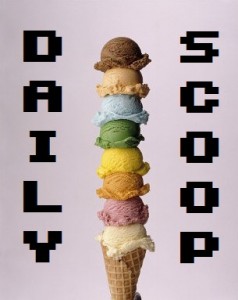 Yay! It's here! In an hour I'll be at the Wizard World Comic Con, drinking in all the sights I've grown to love over the years. If you hear I've been arrested, it's most likely because I've finally confessed my undying love to Bruce Campbell… or I caught sight of Brian Herbert and tackled him and chastised him on his horrible writing. Either way, send me letters in jail!
Not much in the way of deals, I'm afraid. Amazon's Deal of the Day in video games is Hori's HD LCD Monitor 3 for the PlayStation 3. It looks nice and sharp, but even at the sale price of $189.99, it's still pretty expensive.
No video game shirts today, but I'm a sucker for this origami dinosaur shirt that's today's Qwertee: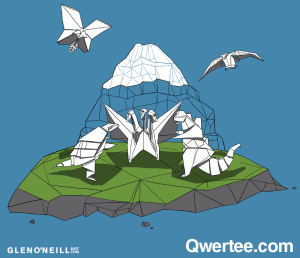 It's dino-tastic!