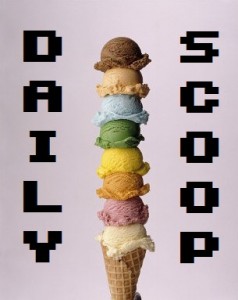 Here I am, exhausted with a smile on my face, hungover from how much fun I had at the convention. I got to see Adam Baldwin talk yesterday, and that was amazing! It made me want to go home and watch Jaynestown all over again.
Lots of great deals today! Ryan Littlefield's obsession with Toys R Us pays off today, as he told me about this amazing sale: get any two of these games for $50. The list is:
Brink
Call of Duty: Black Ops
F.3.A.R.
Mortal Kombat
L.A. Noire
Portal 2
The games are available for PlayStation 3 and Xbox 360. This is an AMAZING deal, especially considering F.3.A.R. isn't even out yet. I mean, what?
Amazon's Deal of the Day in video games is SVG Distribution's Brunswick Pro Bowling for the Xbox 360. This Kinect-only game is $39.99 down from $49.99, and has "10 highly detailed bowling environments, each with unique lane characteristics" as well as "five game-play options including Exhibition, Skins and Tournament modes." Word!
As for today's daily t-shirt, well, I love dinosaurs, in case you couldn't tell. Funny story: when I play multiplayer games with my microphone on, people can't tell if I'm a girl or a 10-year-old boy. It doesn't help that the emblem on my player card in Call of Duty: Black Ops is a t-rex. So yeah, it's obvious why today's shirt.w00t is so close to my heart: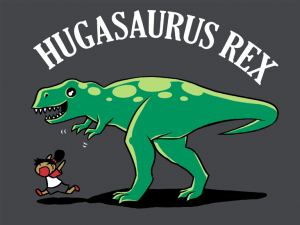 The artist should totally make an anime con version of this shirt and call it "Glompasaurus Rex." :D