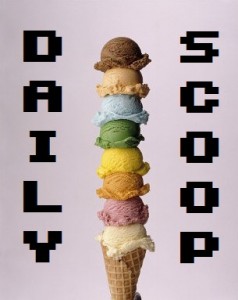 No, that title doesn't mean you can buy one Thursday and get one Thursday free, silly! It means that there are two big BOGO sales going on at Amazon today! Well, the first one isn't too big – it's buy one Nintendo Selects and get a second one free. There are only four games here – The Legend of Zelda: Twilight Princess, Mario Super Sluggers, Animal Crossing: City Folk, and Wii Sports. Two games for $19.99? That's a deal! The second one is buy one DS game, get a second one for 50%. This is the perfect time for you to pick up Radiant Historia, or, if you're like me, you'll use this as a great time to get all the Pokemon games you're missing. Bad Amazon! BAD!
I guess they didn't want to splurge too hard with their deals, because today's Deal of the Day in video games is a snoozer: Sega's Football Manager 2011 for $14.99. If you like managing the football and you…oh, whatever. This is too boring to even banter about.
For all my fellow t-shirt addicts, today's Tee Fury is called "Black Ops Teddy:"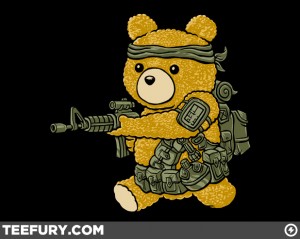 I'm not going to buy that one, but if that Ninja Mario sideart ever pops up as a shirt, I'm all over that!