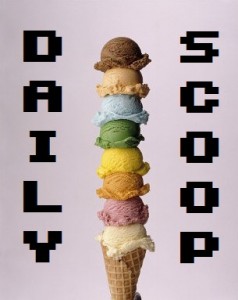 Ah, another Amazon Gold Box Event, just for video game nerds! The Deal of the Day is Xbox 360 4GB Kinect Bundle with $100 Promotional Credit – which works out really well for people like me, because the 250 GB Xbox 360 hard drive is on sale for $84.99. If you've been waiting to pick up the new Xbox 360 with Kinect, this is a great time to do so!
The rest of the Gold Box Event is as follows:
6 AM PDT: Bring the fitness club to your living room – This one's ExerBeat for Wii – $14.99!
8 AM PDT: Blend banana-collecting puzzles with manic action gameplay – It's Super Monkey Ball 3D for $21.99!
10 AM PDT: Now in its tenth year, this franchise returns with number 7 on the PS3 and Xbox 360 – This one is Dynasty Warriors 7 for $39.99!
12 PM PDT: Explore iconic settings including Hogwarts castle, Diagon Alley and the Forbidden Forest – No surprise that this is Lego Harry Potter Years 1-4 for Wii, PS3 and Xbox 360 for $14.99!
2 PM PDT: Join your host, Mr. Potato Head, as you and your family play classic Hasbro games
4 PM PDT: Listen to your game like it was meant to be heard
6 PM PDT: Latest iteration of a storied fighter franchise
8 PM PDT: Big savings on this classic NDS puzzle game
Huh. Well, I was hoping for Infamous 2 to be on sale, but hey – beggars can't be choosers, amirite?