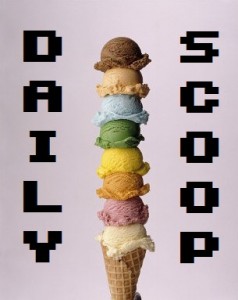 Well, not really a thrilling Thursday, or even a Thriller Thursday, though we might have some thunder (and lightning) later. I'm not even really sure what I'm getting at here!
At least we've got Amazon's Deal of the Day in video games, which is Sega's Sonic Classic Collection for the Nintendo DS. It's $13.99, and features all four Sonic games from the Sega Genesis. Whether you're a newcomer to the series or a huge fan who wants to play it at any available chance, this is a good deal for you and the perfect way to celebrate Sonic's 20th birthday!
No video game shirts, but today's Tee Fury shirt, called "Definition of a Turtle," is definitely worth a mention: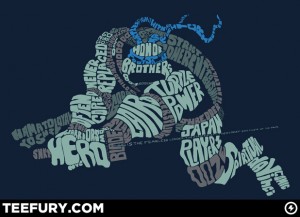 Leonardo + typographic art = one amazing t-shirt.