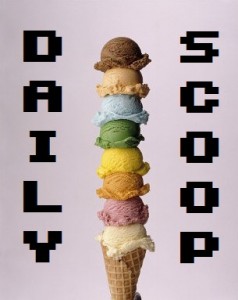 We've got a lot of deals for you today! First up is a great one at Amazon – their Deal of the Day in video games, which is Batman: Arkham Asylum: Game of the Year Edition. Both the PlayStation 3 and Xbox 360 versions are just $19.99 today. If you don't already own this game, you must pick it up! It's excellent, and will help prepare you for the October 18 release date of Batman: Arkham City.
Amazon's also got loads of bonus offers up right now, including $25 promotional credit for buying a Nintendo 3DS, Kinect Sensor with Kinect Adventures, and the PlayStation Move Starter Bundle. Whew. That's a lot of promotional credit!
I love today's Ript shirt, aptly titled "Give Me A Hand:"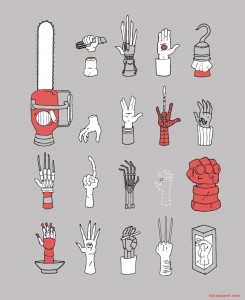 Can you figure out who all of these hands belong to?!?!