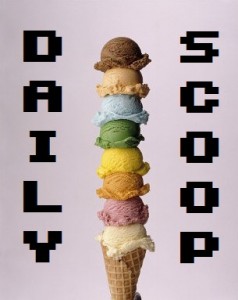 … in love with video games, I mean! I'm off today for a wedding, and I should be getting ready, but instead I'm sitting here working on some articles and trying not to play Disgaea: Afternoon of Darkness all day long. Seeing as how I still haven't started getting ready, I would say that I am failing.
But hey, at least we've got Amazon's Deal of the Day in video games, which is Square Enix's Bust-a-Move Universe for the Nintendo 3DS. This might be the first 3DS game I've seen as a daily deal! It's $17.99 down from $29.99, and promises to be "a whole universe of fun," allowing you to "clear dozens of challenging levels as you explore an entire universe filled with puzzle fun." Doesn't that just sound charming? Oh yeah, and this game is part of the buy one DS game, get one 50% off I mentioned yesterday. So you can add deals to deals!
No good shirts today for gamers, but I'm trying to stop myself from buying this amazing Steampunk Seahorse t-shirt over at Ript: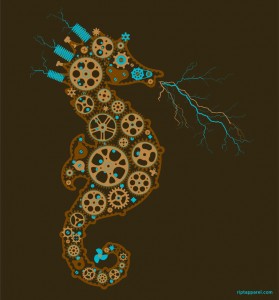 I'm playing BioShock 2 right now, and seeing this floating around outside of Rapture would be pretty righteous.