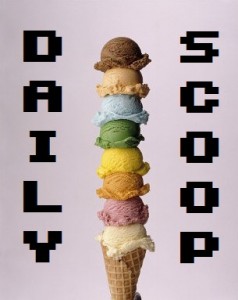 It's the second day of E3, and watching it from afar is like pure torture! Especially seeing some random person's video of PixelJunk SideScroller gameplay. Why is that game not playable in my living room right this very second??? Unfair.
Today's Deal of the Day in video games at Amazon is Namco's Tekken 6 on the PSP. It's on sale for $14.76 from $29.99. which is more than 50% off! Not a bad deal if you're into this genre.
Nothing else to report today, bunnies. Unless you like DINOSAURS! Rawr! Tee Fury's "Duck and Cover" shirt rawks: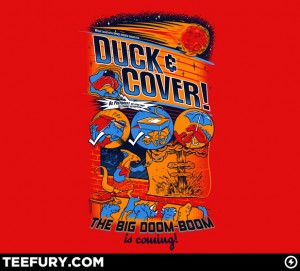 The big doom-boom is coming!