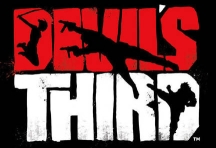 Even though his game wasn't playable during last week's E3 Expo, Tomonobu Itagaki is still hard at work on his first post-Team Ninja game, Devil's Third. Published by THQ, the game was originally targeting a 2012 release date, but Itagaki revealed that early 2013 is a much more realistic release date.
The developer also stated that his team at Valhalla Game Studios and THQ wants to bring the PS3 and Xbox 360 title to the Wii U as well. Nothing is ready to be announced yet, but the two companies are "actively looking into it." Itagaki said that he's very excited about the possibilities the Wii U can offer.
Finally, the developer confirmed we'll learn more about Devil's Third at the Tokyo Game Show in September.
[Source: Andriasang]