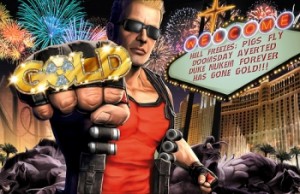 Despite the general disappointment from bourgeois game journalists, Duke Nukem Forever's strong sales have pushed for the game to be coming to Mac. Aspyr Media is handling the port, which will be available on Steam in August, supporting Steamworks features such as Steam Play.
"We are thrilled to play a part in bringing this gaming experience to the Mac," said Michael Rogers, President of Aspyr Media. "Duke Nukem Forever represents many of the best aspects of gaming: shooting aliens, saving ladies in distress, and great tag-lines. We think Mac gamers will love taking a bite of Duke's special pain cake."
For more information on the project, visit the official site of the Mac release.