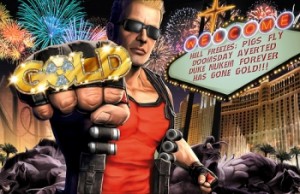 Speaking to Forbes at this year's E3 Expo, Take-Two CEO Strauss Zelnick confirmed that the company will continue to bet on Duke Nukem. While the tight-lipped CEO didn't reveal any more, he did reveal that Take-Two plans to publish another game starring the Duke:
Forbes: Does Take-Two own the intellectual property surrounding Duke? Could you spin that out into not just new games, but movies and TV?

Zelnick: We don't really talk about it in detail but you will see future Duke IP coming from this company.
Of course, it's important to remember that this interview took place before Duke Nukem Forever received a dreadful drubbing from critics. Though when has that ever stopped a publisher from continuing a bestselling franchise?
Gearbox CEO Randy Pitchford made the same proclamation when his company purchased the rights to Duke Nukem back in September.