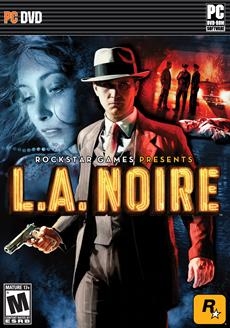 Media trends come in waves and with zombies shambling off into the sunset and vampires returning to their coffins, maybe its time for the heyday of the 1940s gumshoe because Rockstar is reporting that L.A. Noire has sold 4 million copies worldwide on the PS3 and Xbox 360.
This tremendous debut is obviously swell news for the publisher and developer Team Bondi, but PC gamers will also be making whoopee this Fall when the game comes to the PC as well. Developed by Rockstar Leeds, the PC version will include customizable control options and 3D graphics support.
"L.A. Noire is a new type of game that makes players see through a detective's eyes in 1940s Los Angeles," said Sam Houser, founder of Rockstar Games. "Its unique blend of story, action and crime solving will be perfect to play on PC."
And let us clue you in, L.A. Noire is no jalopy, it's one of the best games of the year.