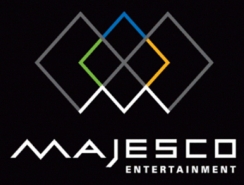 Mama wants to pay attention as Majesco has a hefty slate of games lined up for next week's E3 Expo.
Not surprisingly, the company's E3 lineup is lead by two new games starring Mama: Cooking Mama 4: Kitchen Magic for the 3DS and Camping Mama: Outdoor Adventures for the DS. They also plan to showcase the side-scrolling vampire slaying in BloodRayne: Betrayal (PSN, XBLA) and a sequel to their latest exergaming hit, Zumba Fitness 2 (Wii).
Check out the rest of the E3 lineup from Majesco after the break.
More From Majesco at E3
Hulk Hogan's Main Event (Kinect for Xbox 360): It's all about the show in the first motion-based wrestling game on Kinect for Xbox 360 that lets players train with mentor Hulk Hogan as they build their own wrestling personalities and learn the art of showmanship to win over the crowd.
Take Shape (Kinect for Xbox 360): Turn game night into a hilarious interactive party with the fast-paced Take Shape for Kinect! Twist, stretch and shrink your body into hundreds of different shapes, animals and symbols. "Shape yourself" solo to beat the fastest time or team up in multiplayer mode to unite your on-screen silhouettes in fun new ways. Fit through forms, bend into shapes and animals, match a mirrored image… even clear stacked shapes lightning fast in this fun-for-all-ages experience. Be flexible; be quick; be the life of the house party in Take Shape!
Mind 'n Motion (Kinect for Xbox 360): Think fast and stay coordinated in Mind 'n Motion! This fun, family-friendly experience puts your motor skills to the test with activities that keep your entire body moving as fast as your mind can trigger your next move. From juggling to dodging shapes to jumping hopscotch, Mind 'n Motion packs in ten levels per activity and mixes it up throughout with additional gameplay elements like inverse controls, faster pace and new tricks to make you think quick on your feet!
The Hidden (3DS): This augmented reality ghost hunting experience turns your handheld into a portal to the astral plane as you search through real-world environments with the Nintendo 3DSTM camera.
Face Racers: Photo Finish (3DS): Customize your ride by taking photos of your face with the Nintendo 3DSTM camera in this personalized arcade racer.
Nano Assault (3DS): Master this unique fast-paced shooter set inside an electron-microscope inspired viral world.
Pet Zombies (3DS): Create, customize, nurture and torment your very own pet zombie!
Cooking Mama Friends' Café (Facebook): Work with Mama to create dishes to serve customers in your virtual café! Cooking Mama on Facebook platform brings the popular mechanic of cooking mini-games to an economy driven café.
Parking Wars 2 (Facebook): Based off the hit A&E reality show and the sequel to the original Facebook game, Parking Wars 2 lets players park their cars on friends' streets, trying to avoid parking illegally while monitoring and maintaining their own street and ticketing their friends' illegally parked cars to generate income.