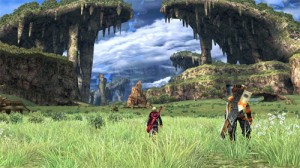 We've all been so excited about the third party developers supporting the Wii U that sometimes we forget about Nintendo's own first party studios. One would hope the best of the best would be gearing up to work on the new platform, and it seems that Monolith Soft is doing just that.
The once Xenogears, then Xenosaga, now Xenoblade developer is accepting applications for nearly every position under the sun, from 3D artists to 2D artists, planners, and even office staff. Monolith Soft got some pretty nice visuals out of the Wii on its last project, it will be interesting to see what they can do with the Wii U.
Any other studios or franchises you'd like to see on the Wii U? If Nintendo got a license for Shining Force from Sega and had their own Camelot Software Planning (the original developers) make it, I would literally throw my PS3 out the window.