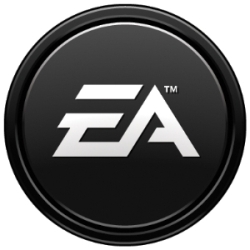 Electronic Arts already unveiled the majority of their E3 2011 lineup earlier this month. But the megapublisher wasn't done and has a few more titles to add to their expanding slate of games.
The big news, confirmed by the developer's Twitter feed, is that Insomniac's PS3/Xbox 360 game will make its worldwide debut during EA's E3 press conference (Monday, June 6 at 3:30 PM Eastern Time).
A trio of other games will also be on hand at this year's E3 Expo including The Sims 3: Pets (3DS, PC, PS3, Xbox 360); Curt Schilling's Kingdoms of Amalur: Reckoning (PC, PS3, Xbox 360); and NHL 12 (PS3, Xbox 360).
More information on these games (and a full listing of EA's E3 lineup) can be found after the break.
Electronic Arts' E3 Lineup
Kingdoms of Amalur: Reckoning (PC, PS3, Xbox 360)
Street Date: 2012
Kingdoms of Amalur: Reckoning is the open-world action RPG that gamers have waited for. Developed by three time World Series champion Curt Schilling's 38 Studios and Big Huge Games, Reckoning is set in Amalur, a rich and deeply immersive world underpinned by 10,000 years history, created by 22 time New York Times bestselling author, R.A. Salvatore. Immersing players in a rich, living, breathing open-world dripping with magic and rife with danger, underpinned by strong storytelling, Reckoning lets players define their destiny as they engage in intense action combat while exploring the huge, vibrant and varied world of Amalur as envisioned by the visionary creator of Spawn and acclaimed artist, Todd McFarlane. Designed by open-world RPG legend Ken Rolston, the acclaimed creator of Elder Scrolls III: Morrowind and Elder Scrolls IV: Oblivion, Reckoning will offer players unparalleled choice in a world of infinite possibility. Together, the visionaries and development team behind Kingdoms of Amalur: Reckoning are creating a game that will forever change the RPG genre.
NHL 12 (PS3, Xbox 360)
Street Date: September 2011
EA Sports NHL 12 wants you to Be the Next Great Legend. Play your way to superstardom in the revamped Be a Pro mode and experience legendary moments in your player career as you shatter records and cement yourself in NHL history. Experience authentic action and energy of real life hockey as the NHL 12 Full Contact Physics Engine puts you in the rink with everything now live on the ice – shatter the glass, send helmets flying and knock players over the boards and into the bench. Experience a fresh new look and feel with all new gameplay presentation, and, for the first time ever, the chance to lace up outdoors under the lights in one of the biggest hockey events of the season, the NHL Winter Classic at Pittsburgh's Heinz field. This year will be the first to see dynamic goalies in the game; players can knock the net off and make contact with goalies, knocking them down or out of position, as they crash the crease. Watch as goalies fight through screens to make awe-inspiring saves and leave the crease to trade punches with hated rivals during fights.
The Sims 3: Pets (3DS, PC, PS3, Xbox 360)
Street Date: Fall 2011
The Sims 3 Pets comes to Xbox 360, PlayStation 3, Nintendo 3DS and PC/Mac this fall. The Sims 3 Pets enables anyone to play as they want, whether it's the builder who prefers to customize their Sim to match their pet, the achiever who tries to gain the most Lifetime Rewards, the experimenter who wants to wreak havoc in their Sims lives or the storyteller who captures and shares their stories with their friends. For the first time in franchise history, players will be able to fully control their pets and determine their personality traits. Unique to the console experience, players will use their pets to help their Sims uncover and solve mysteries around town. Exclusively for the Xbox 360, players with Kinect can issue voice commands to their pets and Sims. The Nintendo 3DS takes advantage of the hardware's built-in pedometer that tracks players' real life movements. On the PC/Mac version, players now have the opportunity to adopt horses where they'll be able to use their horse as a form of transportation to get around town and also raise and train them to do activities like race and jump hurdles. In The Sims 3 Pets, players will be able to create, control and play with life with their pets.
Previously Announced:
Experience an explosive, never-before-seen demo of Battlefield 3
Travel across the galaxy for a look at Commander Shepard's final voyage in Mass Effect 3
Hit the pitch for a first look at FIFA Soccer 12
Discover what's new in Madden NFL 12
Shred the mountains in the world premiere look at SSX
Experience the high-speed thrills of Need For Speed: The Run
Star Wars: The Old Republic and multiple "unannounced projects" will also be revealed during the broadcast