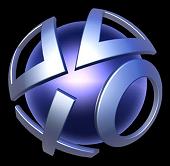 It missed Sony's "end of May" promise by one day, but as of late last night, the PlayStation Store is now back online! However, there's still no word on the "Welcome Back" offers and Sony would only say that more details would be coming soon.
The consolemaker plans to push out multiple updates a week to get the store back up to speed and today's update is rather huge (though quite lacking in anything really noteworthy):
Downloadable PS3 Games
Alien Crush ($5.99)
Bonk's Adventure ($5.99)
Wizardry: Labyrinth of Lost Souls ($14.99)
Sega Rally Online Arcade ($9.99)
Star Raiders ($9.99)
Red Johnson's Chronicles ($12.99)
Under Siege ($19.99)
Back To The Future: The Game – Episode 3 (Free With Season Pass)
Dragon's Lair II: Time Warp ($9.99)
Bomberman '94 ($5.99)
Learning With The Pooyoos: Episode 1 ($8.99)
PSone Classics
Downloadable PSP Games
Lego Pirates Of The Caribbean ($29.99)
Alien Crush ($5.99)
Bonk's Adventure ($5.99)
Lego Star Wars III: The Clone Wars ($29.99)
Bomberman '94 ($5.99)
More information on all of this week's new games, demos, add-ons, themes and videos can be found at the PlayStation.Blog. The next PlayStation Store update will occur on Friday, June 3. Sony also has special E3-themed updates planned for next week.