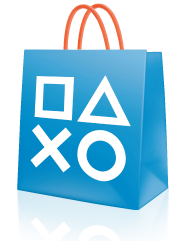 It's nice to be having PlayStation Store updates again, and just in time for all the E3 updates. The E3 section has HD videos for stuff we're all excited about at the expo, like Street Fighter x Tekken, Final Fantasy XIII-2, and, of course, the PlayStation Vita. There's also a decent amount of E3 sales for games like Assassin's Creed 2 and Warhawk. It may have something to do with a certain sequel in the works, but all of the Modern Warfare (1 & 2) map packs are about half off, so check them out if you haven't already.
As far as new games, there's New Adventure Island and Soldier Blade for both PS3 and PSP at a friendly $5.99 price point, and episode four of Telltale's Back to the Future: The Game has just dropped. While it's not a full game, a demo for El Shaddai: Ascension of the Metatron is out, and I strongly urge you to play it right now.
That's about it aside from the usual suspects, although there are a couple dynamic L.A. Noire themes that I'm sure are super fancy. You can find the full update list here.