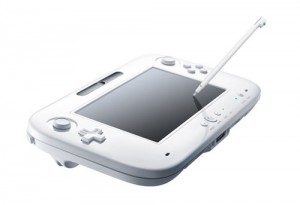 E3 is over and we still don't know when the Wii U will be released. All Nintendo will say for now is that the new console will be in stores sometime in 2012. But a Sega executive may have spilled the beans without even realizing it.
Alan Pritchard, Sega's Executive Vice President of Marketing, sat down with GameSpot during the closing hours of the show to talk about Aliens: Colonial Marines, the Vita, the PSN, movie games and the Wii U. It was during that last subject of conversation that the two sides had this exchange:
GameSpot: Will Sonic Generations be released for the Wii U?

Pritchard: The timing just doesn't work. Generations releases this November, and the Wii U is coming out next spring/summer. […] But to bring out Generations on a platform six or eight months after we release PS3, 360, and 3DS probably won't be the best strategy.
Pritchard talks about the Wii U's release window as falling pretty solidly within the April to June timeframe (Nintendo itself has confirmed the console won't be released before April). And if anyone at Sega would know, it's the guy in charge of marketing the games the publisher plans to release for the system. It's too early to say for sure, but I have a sneaking suspicion that Pritchard was telling the truth.