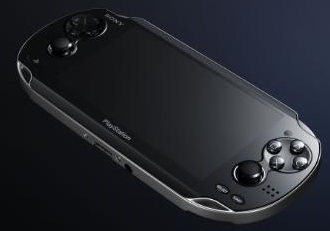 While the gaming world will be centered on Los Angeles for the next week, the European PlayStation.Blog has the scoop on the biggest games Sony plans to bring to their Next Generation Portable (which may or may not be called the Vita).
Head over to the blog post for interviews with many of the developers behind these games and check out more information on each title after the break:
Sony NGP Lineup
Uncharted: Golden Abyss
Nathan Drake's first portable adventure is developed by Bend Studio, the team behind the acclaimed Resistance Retribution on PSP. It promises to retain the crucial elements of the Uncharted titles – adventure, thrilling action and top-notch storytelling – and the familiar control scheme, while also introducing innovative options such as touch and tilt controls.
Wipeout 2084
Taking one of the most celebrated PlayStation series in a new prologue, Wipeout 2048 is set during the birth of anti-grav racing and features a greater near-future environments than we have become used to since the original soared onto PlayStation in 1995. Perhaps the most exciting feature is the ability to play against PS3 racers on Wipeout HD Fury via cross-play with PlayStation 3.
Little Deviants
Little Deviants is a series of madcap adventures that will showcase the multitude of features and functions your NGP possesses, including rear touch pad, touch screen, the motion sensor, front and rear cameras, augmented reality and microphone.
Reality Fighters
Previously unannounced, Reality Fighters is an augmented reality fighting game in which you can capture yourself using the NGP camera and duke it out against other fighters around the world, in the world as you see it through the NGP camera.
Super Stardust Delta
The mesmerising PlayStation Network shooter comes to NGP using the dual analog sticks to control the action the familiar way, plus touch screen and motion sensing controls to add something new.
Sound Shapes (working title)
Play, compose and share on NGP in a unique take on the side-scrolling platformer, where you create music with your actions using the touch screen and share them with the PlayStation Network community.
Hustle Kings
The king of pool games rolls onto NGP, bringing stunning graphics and a stylish art style and adding precision controls via the touch screen and rear touch pad.
Everybody's Golf (AKA Hot Shots Golf)
Tee off with the latest iteration of everybody's favourite golf series from ClapHanz. You can shoot for a birdie using traditional, touch and tilt controls and take on the world in effortless online multiplayer.
Resistance Retribution
You will be able to play your PSP games from the PlayStation Store on NGP. Resistance Retribution is just one example, and you'll be able to revisit James Grayson's voyage across Europe using NGP's dual analog sticks.