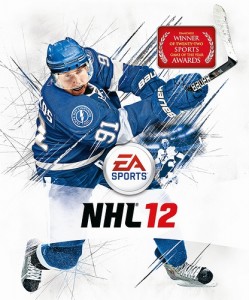 After holding a massive multi-week tournament to decide the Madden NFL 12 cover athlete, EA Sports has used the 2011 NHL Awards to announce the spokesman for NHL 12.
EA has chosen Steven Stamkos of the Tampa Bay Lightning, who lost to the Boston Bruins in seven games in the Eastern Conference Finals, as this year's cover athlete. The 21-year old was a finalist for the Ted Lindsay Award (Stamkos lost to Daniel Sedin of the Vancouver Canucks) and he sounds very excited about his selection:
"I've grown up playing EA Sports NHL video games so it's an honor to be chosen for the cover this year," said Stamkos. "I love how authentic the game is and thought it was great when I scored a one-knee, one-timer goal as myself in NHL 12!"
NHL 12 will be available for the PS3 and Xbox 360 this September.