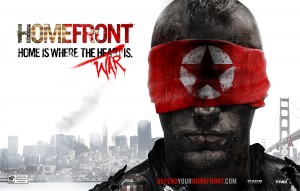 THQ had high hopes for Homefront and while the shooter received less-than-stellar reviews, it managed to sell over two million copies. I guess that wasn't enough as the publisher announced the closure of Homefront developer Kaos Studios today. THQ Digital Warrington, the developer of downloadable titles Red Faction: Battlegrounds and Warhammer 40,000: Kill Team, was also shut down.
THQ also revealed that development on the Homefront franchise would move to the recently created THQ Montreal. The company's Montreal studio assisted Kaos during the development of the game, so they have some knowledge of the Homefront universe. THQ's Vice President of Core Games, Danny Bilson, previously confirmed that Homefront: London is already in the planning stages.
Many of THQ's other internal studios are now hiring and the publisher has encouraged the former Kaos and Digital Warrington employees to interview for open positions at Relic Entertainment, Vigil Games and THQ Montreal. We wish them the best of luck.