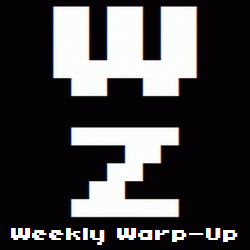 No, that's not a typo. Welcome to the Weekly Warp-Up, your weekly wrap-up of the biggest and the best articles posted at Warp Zoned this week…
As we get back to normal after a crazy E3 Expo, very little in the way of news was announced. But the biggest story is actually something that has been in the making for a few months now: Duke Nukem Forever has finally been released! The game that we all thought was vaporware is now on stores shelves and is being absolutely savaged by critics and gamers alike. Even Gearbox's Randy Pitchford expected that kind of reaction, so even this may not be considered "news."
Get Warp Zoned!
For real news, you might want to check out our recap of this year's E3 Expo in The A-Z of E3 2011. We've also got a hands-on preview of El Shaddai: Ascension of the Metatron, which made a big splash at the industry's showcase last week.
Finally, the Warp Zoned Podcast is back! In Episode 11, Mike Gutierrez, Nicole Kline, and Ryan Littlefield catch everyone up on what they've been playing, and then delve into what happened at this year's E3. This one is not for the faint of heart, as Nicole won't stop talking about the hardcore RPG fan's game-that-must-not-be-named… it's too horrible to even write it out! Join the crew as they talk about what they loved, hated, and disbelieved about E3 2011.
Hit the jump for the rest of the Weekly Warp-Up.
The Week in Reviews…
The Week in New Games…
Amazing Paperboy Delivers…
It's a Secret to Everybody…
And Finally…
Redbox begins renting games nationwide.