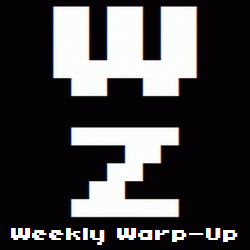 No, that's not a typo. Welcome to the Weekly Warp-Up, your weekly wrap-up of the biggest and the best articles posted at Warp Zoned this week…
The Warp Zoned staff was unable to attend this year's E3 Expo, but we pored over every press release, every trailer and every screenshot bundle to bring you the best that E3 2011 had to offer.
After the break you'll find a company-by-company breakdown of our E3 coverage. And don't forget to circle June 5, 2012 on your calendar, because next year's E3 is sure to provide lots of surprises.
E3 2011 Company-By-Company Breakdown
2K Games / Rockstar Games
Activision Blizzard
Atlus
Capcom
Electronic Arts
Konami
LucasArts
Majesco
Microsoft
Namco Bandai
Nintendo
Paramount
RedLynx
Sega
Sony
Square Enix
Tecmo Koei
THQ
Ubisoft
WB Games
The Week in New Games…