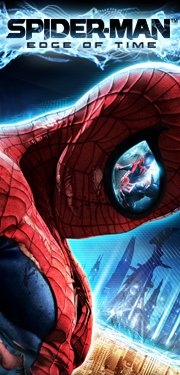 Activision has dug deep into their corporate pocketbook to pull out the Hollywood voice talent that'll headline Spider-Man: Edge of Time and X-Men Destiny this Fall.
Spider-Man: Edge of Time will star Josh Keaton as The Amazing Spider-Man and Christopher Daniel Barnes as Spider-Man 2099. They will be joined by Val Kilmer as Walker Sloan (a mad scientist in the 2099 universe), Laura Vandervoort (Lisa on "V") as Mary Jane Watson and Katee Sackhoff as the Black Cat. Interestingly enough, her "Battlestar Galactica" castmate, Tricia Helfer, voiced the character in 2008's Spider-Man: Web of Shadows.
For X-Men Destiny, Activision has enlisted the voice talents of three sci-fi veterans. Milo Ventimiglia ("Heroes"), Jamie Chung (Sucker Punch) and Scott Porter ("Caprica") will play three all-new mutant characters: Grant Alexander, Aimi Yoshida and Adrian Luca.
"These amazing casts of talented Hollywood actors help bring the rich storylines of Spider-Man: Edge of Time and X-Men Destiny to life," said Vicharin Vadakan, Director of Marketing, Activision Publishing. "Players this fall will get to control the destiny of their own mutants or save Spider-Man and through this voice talent feel like they are part of the action."
Playable demos of Spider-Man: Edge of Time and X-Men Destiny will be available at this weekend's Comic-Con in San Diego.