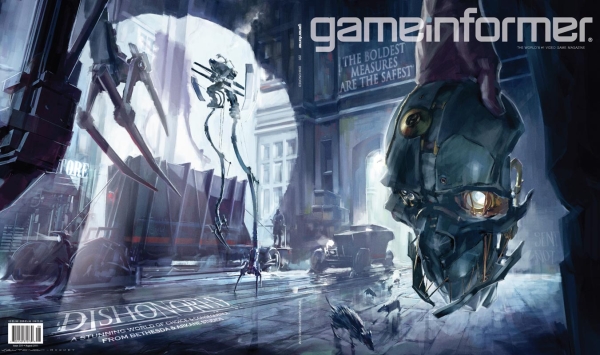 Bethesda announced that they had acquired Arkane Studios at last year's QuakeCon. Today, they're finally ready to talk about the developer's next project. Arkane Studios, with Raphael Colantonio (Arx Fatalis and Harvey Smith (Deus Ex) at the helm, will be bringing Dishonored to the PC, PS3 and Xbox 360 in 2012.
Publisher and developer had very little to say about Dishonored after that, but thankfully, they talked to Game Informer and the magazine plans to put the game on the cover of its August 2011 issue. Along with that cover story comes the first real description of the game:
Dishonored is the antithesis of a edge-of-your-seat roller-coaster ride. It's a game about assassination where you don't have to kill anyone. It's a game about infiltration where you can set up traps and slaughter the entire garrison of an aristocrat's mansion rather than sneak in. It's a game about brutal violence where you can slip in and out of a fortified barracks with nobody ever knowing you were there. It's a game about morality and player choice where the world you create is based on your actions, not navigating conversation trees.
Sounds intense. We'll learn more when the August 2011 issue of Game Informer hits newsstands, which should be happening any day now.