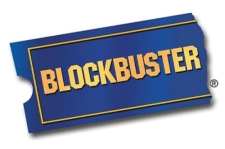 It seems that Blockbuster isn't going down without a fight. The company has emerged from bankruptcy protection and will continue to operate over 1,500 stores nationwide that would have been closed during the liquidation.
"We're pleased that we will continue to operate more than 90 percent of the stores that were offered at auction in April," said Michael Kelly, the president of Blockbuster.
With a new lease on life, Blockbuster is taking the fight to Netflix with a new and improved Total Access package that includes something for everyone (even us gamers): new releases 28 days before Netflix, unlimited in-store exchanges, games for PlayStation 3, Wii, and Xbox 360 and no additional charge for Blu-ray movies.
So don't be too sad yet. That familiar big blue movie ticket marquee may not be going anywhere. At least until Netflix purchases Gamefly and stops fooling around with the prices.