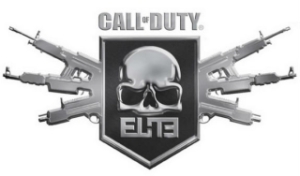 Activision has announced that the Call of Duty Elite beta has begun and a "limited number" of invitations have been sent out.
Call of Duty Elite is the publisher's new community service for the Call of Duty franchise and it'll officially launch on November 8 alongside Call of Duty: Modern Warfare 3. For now, Xbox 360-owning Call of Duty: Black Ops players will serve as guinea pigs during the beta test. Naturally, the service will expand to PC and PS3 owners after the official launch.
The Call of Duty Elite beta will test select features such as "stat tracking, the use of custom player groups, competitive events and video sharing." The final beta, which Activision calls "a major upgrade," will feature extensive clan support, a mobile/web app and video content created by top Hollywood talent.
"Call of Duty Elite is all about connecting our amazing fans around the globe in ways never before possible and we are excited to get their feedback so they can help us further develop, tune and test the service, as we head into our launch in November with Modern Warfare 3," says Chacko Sonny, Studio Head, Beachhead Studio.
Activision will continue to release more Call of Duty Elite beta invites in the coming weeks.