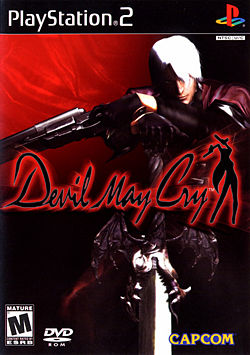 Capcom plans to celebrate the 10th anniversary of Devil May Cry by asking fans to capture Dante's signature look in an awesome art contest:
Think about all the iconic characters from Dante, Nero, Vergil, Trish and Lady and all the fantastic weapons they have wielded. Think of the bosses and many battles Dante has had to cleave his way through. And most of all think of the style that all this has been done in, from Dante's cockiness to Sparda's impeccable honor!
So, the art contest sounds pretty cool, but the prize sounds even better. According to Capcom, "The winners of the competition will receive a place in history when their artwork is featured in a new, to be announced Capcom game! (plus a copy of said secret game when upon its release!)" Hmm… I wonder what kind of secret, unannounced game would be the perfect home for fan renditions of Dante and the rest of the Devil May Cry gang? If you said a Devil May Cry HD Collection, then congratulations, you read my mind. But it's not just me. Check out this Devil May Cry HD Collection that was spotted on a Spanish retailer's website last month.
It may be unannounced, but the devil's in the details and a DMC HD Collection is a secret no longer.