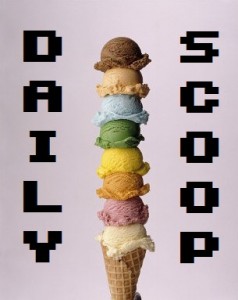 Sometimes, I find I end up going through more pain when I drag a decision out than when I just make one on the spur of the moment. When Editor-in-Chief John Scalzo emailed me earlier this weekend to tell me that the Infamous 2 Hero Edition was $59.99 at GameStop, I waited until last night to order it. I waited as long as I could, thinking it would go down in price at Amazon, which has always been a more reliable way to order games, in my opinion. So, of course, after ordering it last night, I wake up this morning to find that Amazon's Deal of the Day in video games is… yup. You guessed it. The Infamous 2 Hero Edition for $49.99.
Sigh.
Anyway, Amazon's also having some lightning deals in video games again today:
6 AM PDT/9 AM EST: LittleBigPlanet 2 for $39.99!
9 AM PDT/12 PM EST: Experience the thrill of the Major Leagues – it's MLB 11: The Show for $29.99!
1 PM PDT/4 PM EST: Lowest price ever on Razer Gaming Mouse – Razer Imperator Ergonomic Laser Gaming Mouse for $54.94
1 PM PDT/4 PM EST: Hit a home run with this great deal – MLB 2011: Dualshock Wireless controller for $39.99
4 PM PDT/7 PM EST: An arcade style, multi vehicle type racing game exclusively for play on PlayStation
As always, we'll be updating the details as they come in!
As far as gaming t-shirts go, Ript's got you covered with their "Visit Rapture" t-shirt: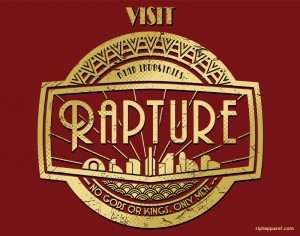 Nik likey.