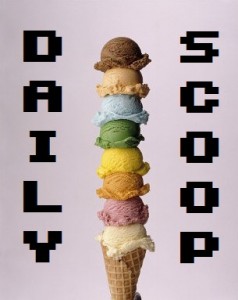 Sadly, it seems as though yesterday's too-good-to-be-true deal was… well… too good to be true. Overstock was experiencing glitches in their system, so anyone who ordered a $9 3DS or a $20 Wii was sorely disappointed. Well, not really sorely disappointed, considering we all knew it was too good to be true. Still, though… it would have been awesome if they had to honor them. And they could afford to drop some Moves for $9, am I right?
Anywho, Amazon's Deal of the Day in video games is Konami's Karaoke Revolution! It's $14.99 on the Xbox 360, $19.99 on the PlayStation 3, and the bundle for the Wii is $27.99. I love singing games, so even I'm considering getting today's deal! There's also one lightning deal at Amazon: Medal of Honor, which is $14.99 for PS3 and Xbox 360!
Paltry!
We've got a gaming t-shirt for you today, too! It's a lot like the amazing "Poked to Death" shirt, but it's "Death Portal" instead, and it's over at Ript: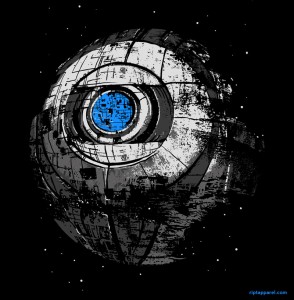 I've already got the "Poked to Death" one, though, and I feel like this might be too similar. But I never say no to awesome t-shirts… just ask my closet!