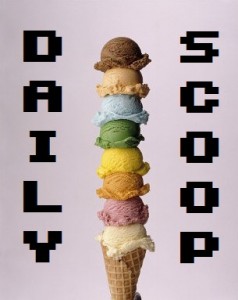 Another record hot day is upon us here in Philadelphia. It's supposed to get over 100 degrees both today and tomorrow. Hopefully I don't melt when I have to go outside!
Not too much going on in deals today. Amazon's Deal of the Day in video games is Heatwave Interactive's Gods & Heroes: Rome Rising for the PC. Marked down to $19.99 from $49.99, this MMORPG has "fully customizable estates," in which your character can "begin the game with their estate at the foot of Mount Olympus" which has been "destroyed by an army of cultists." Beat down those jerks and rebuild your estate!
There's also a 20% sale going on over at Play-Asia.com – just become a member and reap the benefits of the sale!
Today's Ript shirt, titled "Game of Blades," is one I know a lot of you must buy: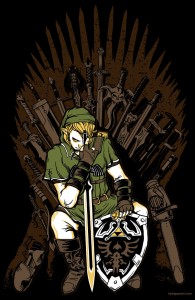 I really want this, because I'm slightly (and unhealthily) obsessed with A Song of Ice and Fire right now, but… I will not buy another t-shirt. I will not buy another t-shirt. I will not buy another t-shirt!!