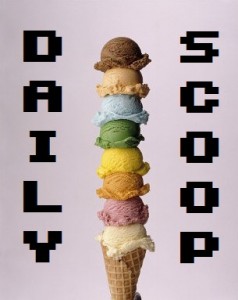 It's Monday, and tonight will be my last good night of sleep for a while, as I'll be getting my copy of Catherine tomorrow. Hopefully the nightmares won't be too bad… though I don't think counting sheepmen is going to help me much.
Amazon's Deal of the Day in video games is EA's Mass Effect 2 for the PS3. It's marked down to $29.99 from $39.99, so if you're a PS3 owner who's been dying to get into this once Xbox 360-only franchise, now's your chance to get it on the cheap – and just in time to get it done before the third game comes out next year! Amazon's also got two new weekly video game deals – Crysis 2 is $39.95 for PC, PS3, and Xbox 360, and Lego Star Wars III: The Clone Wars 3D for the 3DS is $27.99.
In other news, Toys R Us is having a buy one get one free sale on some select dancing games, and they're also having a whopping three for $10 sale on video game t-shirts. Hot!
"Mushroom Battle" is today's Qwertee, and it's a good one: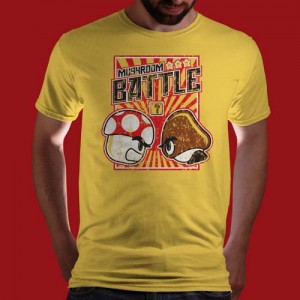 My money's on the goomba.