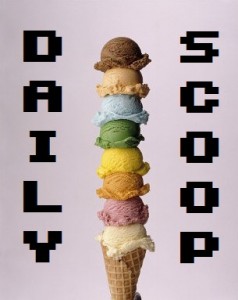 Another day, another all-day Amazon Gold Box Event dedicated to video games!! The Deal of the Day is Bethesda's Brink, on sale for $19.99 on PC, PS3, and Xbox 360 (though arguably not even worth that much). The rest of today's deals are:
6 AM PDT/9 AM EST: This deal is more than meets the eye (gotta be Transformers!) – yes! Transformers Dark of the Moon for $39.99!
9 AM PDT/12 PM EST: Play the role of a US Marine sniper tasked with aiding in the liberation of a Latin American island nation from the oppression. (I'm guessing this is Sniper: Ghost Warrior) – yes! $27.99!
11 AM PDT/2 PM EST: The highly anticipated sequel to the fastest-selling Star Wars game ever created. (Force Unleashed II, anyone?) – yes, and for $19.99!
2 PM PDT/5 PM EST: Have fun and get fit! (I hope this is Just Dance 2!) – nope, it's Nickelodeon Fun N Fit Bundle for $29.99!
4 PM PDT/7 PM EST: Jazz Jackrabbit's (fairly) distant cousin (no idea. are the Rabbids related to Jazz???) this one is Bulletstorm for PS3 – $27.99!
5 PM PDT/8 PM EST: Arcade style fighting on your Xbox 360 (Street Fighter???) – nope! Tekken 6 with Fight Stick for $34.99!
7 PM PDT/10 PM EST: The bugs are back (EDF: Insect Armageddon?) yup! for $19.99!
Keep checking back for updates as we get them!