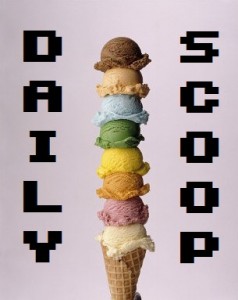 Wow, what a Gold Box Event that was yesterday! Usually, they seem pretty bland, but yesterday's had some decent games. Well played, Amazon!
Amazon's Deal of the Day in video games today is Nintendo's Metroid: Other M for the Wii. The latest in Samus' saga is $19.99. According to the Amazon product page, "Metroid fans know more about Samus' suits and weapons than they do about what drives her; that's about to change, the story begins immediately following the events of Super Metroid, when a baby Metroid gave its life to protect Samus, with voice acting and a rich story, you will learn the engaging back-story of Samus as she weaves through an action-packed adventure aboard the Bottle Ship, a decommissioned space facility; as she hurtles into this new adventure, Samus will encounter her first men." That's… wow. Yeah.
Amazon's got a buy one, get one free sale going on with 3DS games, including Rayman 3D and Riiiiiiidge Racer 3D. They've also got a buy one, get one 40% off sale as well, including titles like Fallout: New Vegas, Vanquish, and Mass Effect.
No video game t-shirts, but "You Shall Not Pass Go" over at Busted Tees made me chuckle: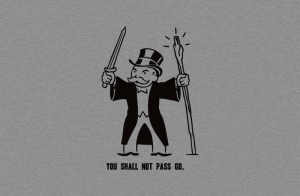 It's making me really want to buy Park Place.