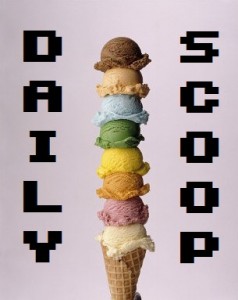 Ah, the weekend is almost upon us. And there's a lot going on in the world of video games! Well, ok, mostly it's just people getting brutally slaughtered in Catherine. Seriously, I took a beating last night. And the sad thing is, I can't wait to get home and play some more! Even on Normal it's gut-wrenching.
Amazon's Deal of the Day in video games today is Namco's Active Life: Explorer With Mat for the Wii. It's on sale for $23.99, which isn't really much of a sale, sad to say. But Amazon's also got a fine list of bonus order stuff, including $30 credit on Wii console bundles (in white or black). Mix that with a 3DS price drop and it's a Nintendo Christmas in July!
No video game t-shirts again today D:. But I can't say I'm disappointed about the number of Monty Python and the Holy Grail shirts that have been available recently. "Black Knight Coat of (No) Arms" over at shirt.w00t is straight awesome: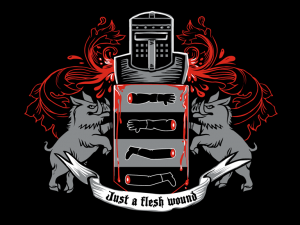 We'll call it a draw.