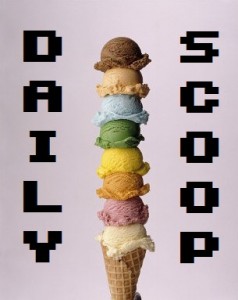 There are few things that put me in a better mood than Friday! It doesn't hurt that I've got loads of games to play all weekend, including F.3.A.R., the Uncharted 3: Drake's Deception beta, and Link's Awakening. I'm also nearly finished A Storm of Swords, which gives me a few short days to inhale A Feast for Crows before A Dance with Dragons comes out. Laundry? Cleaning? Sleep? Pffft.
Amazon's Deal of the Day in video games today is absolutely amazing. It's Hori's Pikachu Charge Stand for the Nintendo DSi and DSi XL. It's 50% at $14.99, and it is flippin' cute. Like, way cute.
Amazon's also having some lightning deals in video games today:
8 AM PDT/11 AM EST: Rule the world – Sid Meier's Civilization V for $29.99!
10 AM PDT/1 PM EST: The best sound from MadCatz – Tritton AX Pro Dolby Digital Precision Gaming Headset for $122.86!
11 AM PDT/2 PM EST: Ladies and gentlemen, boys and girls: step right up – Carnival Games: Monkey See Monkey Do for $36.99!
We'll be updating the details as they come in!
No video game t-shirts today, but I'm going to buy today's Tee Fury faster than you can say Beetlejuice, Beetlejuice, Beetlejuice: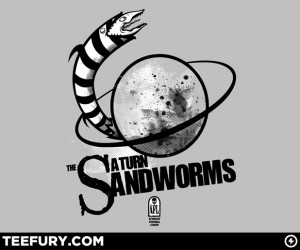 This is the first time I've seen the word "Sandworms" referencing something other than Dune and not been disappointed.