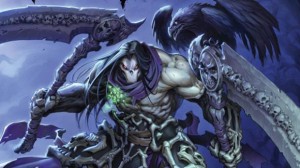 The PlayStation 3 has come a long way since launching in 2006. It has built a substantial library of blockbuster exclusives, the PSN has grown close to parity with Xbox Live, and most titles coming out look just as good if not better than their 360 counterparts. That doesn't mean they've gotten any easier to make, though.
Speaking with Eurogamer, Darksiders II Game Director Marvin Donald described the PS3 as a "pain in the ass to work on." Donald went on to say, "there are some things you just can't do, or you have to do differently. Yeah, it's a pain."
It's hard to argue with the results the PS3 architecture has produced, but I think we all hope that the PlayStation 4 will be a little easier to develop on.