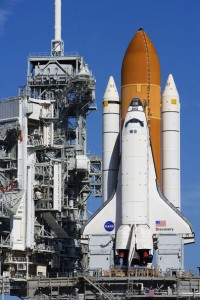 Today is an historic and somewhat lamentable day as the final scheduled space shuttle launch for NASA, of the Atlantis, is currently taking place. PlayStation 3 owners can view this event live right now in the Space Station Theatre and Sunset Yacht Personal Space in PlayStation Home. Atlantis will go on a 12-day mission to the International Space Station.
Sony provided similar images when the space shuttle Discovery performed its final launch in February.
"We're honored to be able to present this historic event as a social viewing experience in PlayStation Home," said David Sterling, vice president, business development, Sony DADC. "It's exciting to be able to deliver the ability for users to witness the final NASA Space Shuttle flight with their PlayStation family."
As of this writing (11:36), the shuttle is now 7 minutes into the flight and Earth is getting smaller behind it. Hopefully it won't be long until we can see these amazing events again.