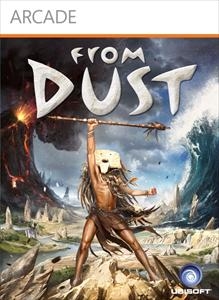 The 2011 Summer of Arcade rolls on with Ubisoft's From Dust, a god game from Eric Chahi, the famed creator of Another World (better known as Out of This World in America).
From Dust can be yours for 1200 Microsoft Points ($15). More information about the game can be found below.
From Dust
Developer: Ubisoft Montpellier
Publisher: Ubisoft
Discover a unique Modern God game where nature is the star: From Dust, the latest original concept by Eric Chahi, visionary creator of Another World. Behold the beauty of a primitive world pulsing with life and face the might of nature. Beware the danger of a world that is constantly changing under your command. Control the destiny of a tribe struggling to survive and help it recover its ancestors' lost powers. Immerse yourself in a world as exotically beautiful as it is dangerous. A universe where Nature reclaims what is Hers; and you are your people's only chance of survival.