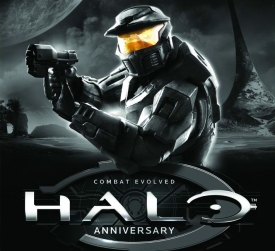 Halo fans worrying about the handling of the upcoming Halo: Combat Evolved Anniversary remake can rest a bit easier. Microsoft and 343 Industries are teaming with Pyramind Studios to recreate the original score, note for note. The Skywalker Symphony Orchestra and Chanticleer vocal ensemble will also collaborate to recreate the orchestral pieces and famed Halo monk-like singing.
"It was a huge undertaking to transcribe, orchestrate, and produce every note from the original game soundtrack files" said Paul Lipson, Pyramind Studios COO/Audio Director. "Our team approached every aspect of the music with an immense amount of skill and care, keeping the core Halo sound while updating the production to today's highest standards."
Halo: Combat Evolved Anniversary releases for Xbox 360 on November 15, 2011.