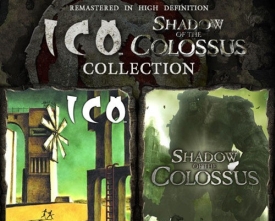 If it already wasn't awesome enough that two of the greatest PS2 games are being remade in splendid high def, Sony and Team Ico decided to sweeten the pot with some bonus content right there on the disc. September 27 is going to be a great day.
When you get your copy of the Ico & Shadow of the Colossus Collection for a bargain $40, you will be treated to a code for two XMB dynamic themes (one for each game) as well as a host of video content squeezed in right there beside both games on one Blu-ray disc. This includes an extended look at the upcoming The Last Guardian.
This remastered collection will give people a chance to play two amazing games that may have slipped under their radar. How can they fit so much awesome on one disc?!