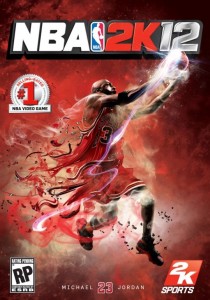 Michael Jordan, Larry Bird and Magic Johnson. 2K Sports has chosen those three legends to grace the three different covers that'll be available for NBA 2K12. The basketball sim will be available for the PC, PS2, PS3, PSP, Wii and Xbox 360 on October 4.
After the huge success of last year's Jordan-infused NBA 2K11, expanding the game's repertoire of hoops legends is a great idea. The looming NBA lockout probably influenced 2K's decision to stay away from active players as well.
However, I wouldn't get too attached to the artwork of His Airness. If you look close you'll see that, instead of his familiar "23" (or even his short-lived "45"), the number on Jordan's jersey is a "3." (A second look reveals that the "2" in "23" is there, just pushed all the way to the left.)
Whoops! Hit the (fast) break for a look at all three covers.