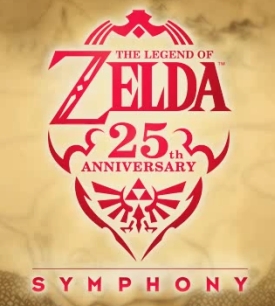 Break out those ocarinas and Wind Waker wands! To celebrate the 25th anniversary of The Legend of Zelda, Nintendo is hosting a symphony concert, which will be held October 21 at the Pantages Theatre in Los Angeles. Tickets are $35 and will be available beginning August 1st.
All of the songs will be hand-picked by Nintendo composer Koji Kondo and his team. This is sure to be a compilation of some of the most iconic music in gaming history. But we all remember the swelling feeling of adventure the first time we stepped out onto Hyrule Field in The Legend of Zelda: Ocarina of Time and in 2012 we'll all get to experience that lovely music live as Nintendo plans to follow up the Los Angeles concert with a nationwide Legend of Zelda Symphony Concert tour!
Tour dates will be announced soon, but for the time being, you can get your Zelda kicks on the 3DS with Ocarina of Time 3D.