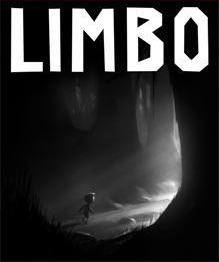 The atmospheric puzzle-platformer Limbo was added to the PlayStation Store yesterday. It'll be joined by light gun shooter Fast Draw Showdown, the zombie defending sim Dead Block, and a pair of NeoGeo classics: Baseball Stars 2 and The King of Fighters '95. Both NeoGeo titles can be downloaded on the PSP as well.
Also available this week is Kyuiin, a wild PSone Import where you control a sentient vacuum in a side-scrolling shooter battle against dirt. On the PSP side of things, Square Enix has added Final Fantasy Tactics: The War of the Lions to the PlayStation Store.
Finally, if you're a Borderlands fan, or even if you're not, you might want to know that all Borderlands content will be 50% off this week. And if you've never played Borderlands, the store has an even better deal: The Borderlands: Game of the Year bundle for just $14.99! That's the original game and all four expansions, a package that goes for $60 regularly. Whoa!
Hit the jump for more details on all of this week's releases and check out the PlayStation.Blog for a complete list of this week's add-on content and PlayStation Plus perks.
Downloadable PS3 Games
Limbo ($14.99)
Uncertain of his sister's fate, a boy enters Limbo. (ESRB Rated T)
Fast Draw Showdown ($9.99)
Now's your chance to clean up this town, and show'em who the fastest gun in the west really is! Unholster your PlayStation Move motion controller and start working your way through this outlaw riddled town. Play on your own and show your friends and the world that you're the fastest draw with online Leaderboards, or even take on a friend in multiplayer modes, and see which of you has the quickest draw. So get ready for some real fast draw action! (ESRB Rated T)
Dead Block ($9.99)
Are you clever enough to survive a Zombie Armageddon? Don't panic! Use your brain first and, if necessary, your sledgehammer. Three survivors have formed an unlikely alliance to protect themselves from the invading undead. Hiding in abandoned buildings, they build blockades, set traps and – as a last resort – use weapons to fight. Outlive the Zombie invasion alone or fight with your friends in split-screen cooperative mode. (ESRB Rated T)
Baseball Stars 2 ($8.99) (also on PSP)
Baseball Stars 2 laces up its cleats and steps onto the diamond of NeoGeo Station! Exciting arcade-style baseball is recreated here with over-the-top animations, full voice commentaries, two modes of gameplay and numerous options for the best baseball game experience! Aim for the top of the pennant race! Play Ball! (ESRB Rated E)
The King of Fighters '95 ($8.99) (also on PSP)
The 2nd installment of the series, The King of Fighters '95, is back on NeoGeo Station! The introduction of the "Team Edit System" makes it possible to create original teams for even more intense battles! Also, "KOF '95" is the start of the Orochi Saga in which Iori Yagami appears for the first time! (ESRB Rated T)
PSone Imports
Kyuiin ($5.99)
Kyuiin delivers a highly creative and very clean horizontal scroller. Your flying machine is a vacuum cleaner. Your weapons include sucking up enemies with your hose and whipping them with your cord. This remarkably original title has innovative gameplay and a well-balanced scoring system.
Downloadable PSP Games
Final Fantasy Tactics: The War of the Lions ($9.99)
In days now long past, the War of the Lions rent the land of Ivalice in two. And it is here that two young men of note first stepped onto history's stage. Now, the acclaimed Final Fantasy Tactics: The War of the Lions, is available for download. All the new features are here–new CG cinematics, new characters, more job classes and more missions are all here. One of the greatest turn-based strategy RPGs of all time awaits! (ESRB Rated T)