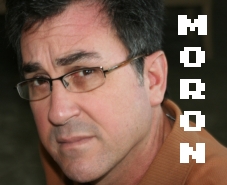 Industry analyst Michael Pachter is shoring up his sales prediction for the highly anticipated Duke Nukem Forever, and it's not good. Originally expected to sell roughly three million copies in its first quarter, The Pach is now tempering that expectation to 1.5 million. While that would be a respectable number for most games, it's seen as quite underwhelming for a series with such a legendary place in gaming, not to mention over a decade of hype. The lukewarm critical reception seems to be responsible for a lot of the game's troubles.
"We had previously expected Duke to be one of the year's top sellers due to a high degree of hype and a dedicated fan base, and expected solid profit contribution as the bulk of development had been previously expensed," said Pachter in a note to investors. "However, the game's poor reviews (average Metacritic score of 49) likely had a negative impact on sales, causing us to lower our [first quarter] sell-in estimate to 1.5 million units from 3 million units."
It isn't all bad for Take Two, who bet on Duke, as L.A. Noire's success at retail has been well documented.