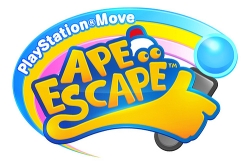 Sony has updated the PlayStation Store with a new Move-enabled game, two PSone imports straight from Japan and a quartet of free games for PlayStation Plus subscribers. Oh, and the Uncharted 3: Drake's Deception multiplayer beta is now available for all.
Move owners will get the chance to download PlayStation Move Ape Escape, a new take on the series that very closely resembles a light gun shooter. Import fans have two new games to choose from this week: Rapid Angel, a beat 'em up/platformer; and Yakiniku Bugyou, a cooking sim.
If you're a PlayStation Plus subscriber, you'll receive several free games this week including:
Alien Zombie Death (PSP Mini, $3.99 value)
Bomberman Ultra ($9.99 value)
Me Monstar: Hear Me Roar (Exclusive to Plus)
Medievil (PSone Classic, $5.99 value)
More details about this week's new releases can be found after the break. A complete rundown of new Store content can be found at the PlayStation.Blog.
Downloadable PS3 Games
PlayStation Move Ape Escape ($19.99)
The next chapter in the beloved Ape Escape saga is now available. Dive into an original new adventure full of monkeys and mayhem designed exclusively for the PlayStation Move motion controller! Get ready to explore 15 diverse levels filled with over 500 different monkeys to capture. Or challenge your friends with some wild and wacky mini-games! (ESRB Rated E10+)
PSone Classics
Rapid Angel – PSone Import ($5.99)
Japanese developer Techo Soleil has a knack for creating games with sophisticated charm and nuance. This combo beat-em up and platformer has something special for those with a subtle eye for Japanese ingenuity. Play one of three heroines, each with well=crafted moves and a charming voice.
File Size: 121 MB
Yakiniku Bugyou – PSone Import ($5.99)
Yakiniku Bugyou is an action game using yakiniku (Japanese grilled meat) as the theme. Players will become a yakiniku master. You must prepare and cook the food and attend to your customers to level up the chef's scale. Watch as your patrons judge your skills!