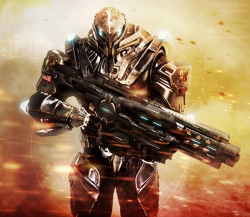 Sony has performed the weekly update on the PlayStation Store and PS3 owners can look forward to four new games today.
First person shooter fans might want to look into Section 8: Prejudice while fighting game fans may want to examine Deadliest Warrior: Legends. This week also sees the release of the final episode in Telltale's sequel to the Back to the Future films, Back to the Future: Episode 5 – OUTATIME. Finally, Sega is bringing the arcade classic Golden Axe to the PSN.
Also available this week is Move.Me, an application that will help developers build their own PC games that make use of the PlayStation Move controller.
Head on over to the PlayStation.Blog for more details on all these titles and a complete listing of this week's entire update.