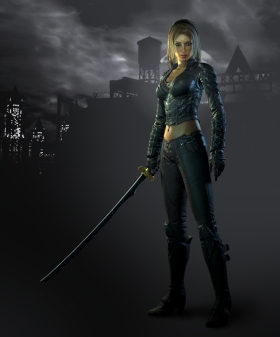 Stana Katic (from Castle) has officially been added to the all-star voice cast of Batman: Arkham City. It will be her voice mixing words with Mark Hamill and Kevin Conroy when the game is released on October 18.
"Talia is such a complex character and it was great to voice her in Batman: Arkham City," said Katic. "I was amazed at all the detail put into the project and it's great to see how excited the fans are about the game."
And we definitely are excited. Arkham City will be five times larger than Batman: Arkham Asylum, and feature tons of new characters from the Batman Universe… including more than a few villains.